It's such a relief for you when you find out that your child has no cavities or gum disease, and that's a feeling that we at Jungle Dental want to occur as often as possible. With visits every six months for our pediatric dental exams, cleanings, and preventive care, that can be a reality.

Certainly, there is a lot that you as a parent can do to promote strong, cavity-free teeth and vibrant pink gums for your child. Good nutrition, limited sugar, and daily oral hygiene performed optimally all contribute to the best outcomes. But it takes regular checkups at our San Gabriel Valley pediatric dental office to complete the strategy. Dental plaque that is not removed during brushing and flossing turns into hardened tartar, which then continues to erode your child's precious tooth enamel and irritate, inflame, or even infect his or her gums. It is with cleanings at our San Gabriel pediatric dental office that tartar buildup is eliminated, and that early stage gum disease is reversed. Your child gets a lot of benefit from such a simple and routine treatment. Any existing cavities are detected with x-rays so that they can be filled while still small. It is larger cavities that create greater risk for toothaches, infections, and early tooth loss. Preventive care is also supported by services that are particularly designed for children, such as fluoride treatment and dental sealants. Fluoride, of course, strengthens enamel, while sealants form barriers between her or his chewing surfaces and the bacteria that cause decay and cavities. Both are simple and painless, but can make a big difference in keeping your child's teeth intact.

Prevention isn't just something that we talk about. At our San Gabriel Valley pediatric dental office, we do something about it. So contact us right now and we will arrange a convenient time for you to bring your child in for an exam, cleaning, and preventive care.

By Jungle Dental
February 25, 2019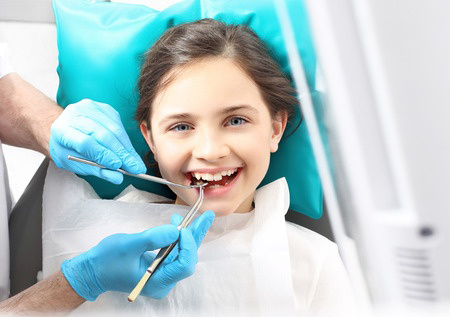 Blog Posts