If you're looking for an excellent San Gabriel Valley children's dentist for your children, you're in the right place. Your children will love Jungle Dental! Our practice is fun and excited. Your children will want to go to the dentist. Schedule your first appointment today to learn why children love our office so much. Our staff looks forward to your call and to meeting you and your children.
Jungle dental has an experienced, professional San Gabriel Valley children's dentist and other dedicated staff members who have experience with pediatric dentistry. We make your children's appointments enjoyable and provide them with exceptional dental care at the same time. We offer a full array of wonderful pediatric dental care services for your children. They include: initial oral exam, dental checkups, sealants, fluoride varnish, preventive dental care, space retainers, pulpotomy, extractions, sedation dentistry, orthodontics, interceptive orthodontics, sleep dentistry, oral surgery and emergency treatment. Your children will be in excellent hands at our practice. We have an outstanding team of dentists and other staff members who are friendly and highly skilled. They understand the special needs of children and specialize in pediatric dentistry. Selvana Sorour, DMD, Dr. Sam Sorour DMD and Peter Habib, DDS are all dedicated to out patients. You can rest assured that your children will be well taken care of at Jungle Dental. You'll also find that they may enjoy our office so much, they won't want to leave. This makes your job of getting your children's dental appointments a pleasure to deal with as opposed to a difficult task. Make your child's first appointment today. Call us and one of our staff members will schedule your appointment. You could also visit our website and request an appointment there.
Book you appointment with our San Gabriel Valley children's dentist today. We look forward to your call and to assisting you soon.
By Jungle Dental
January 22, 2019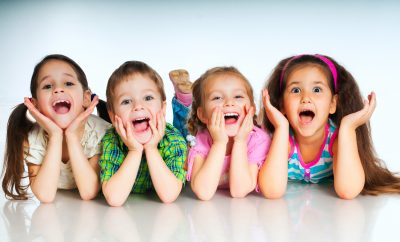 Blog Posts